My Blog
Posts for: June, 2017
By Aberdeen Dental Associates
June 21, 2017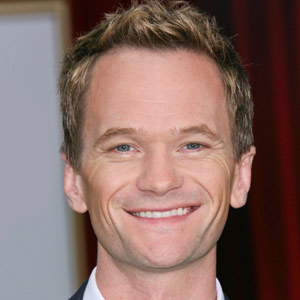 A few days before the Oscars, Vanity Fair magazine asked Academy Awards host Neil Patrick Harris to name his most treasured possession. Was it his Tony award statuette for best leading actor in a musical? His star on the Hollywood Walk of Fame? The stethoscope he wore while playing teenaged doctor Doogie Howser on TV? No, as it turns out, the 41-year-old actor's most treasured possession is… his wisdom teeth. Yes, you read that correctly. "Oddly, I still have my four wisdom teeth," Harris said. "I refuse to let them go or I'll lose my wise parts."
How odd is it for a 41-year-old to have wisdom teeth? Actually, not that odd at all. While it is true that wisdom teeth are often removed, there's no one-size-fits-all approach to this. It all depends on whether they are causing problems now, or are likely to cause problems in the future.
The trouble wisdom teeth cause is related to the fact that they are the last molars to come in, and that molars are large in size. By the time wisdom teeth appear between the ages of 17 and 21, there often is not enough room for them in the jaw. Sometimes it's because you may have inherited a jaw size that's too small for your tooth size; and generally speaking, the size of the human jaw has evolved to become smaller over time.
If room is lacking, the adjacent molar (that came in earlier) can interfere with the path of eruption — causing the wisdom tooth to come in at an odd angle. The wisdom tooth can hit up against that other tooth, possibly causing pain or damaging the adjacent tooth. This is known as "impaction." Sometimes the wisdom tooth breaks only partway through the gum tissue, leaving a space beneath the gum line that's almost impossible to clean, causing infection. A serious oral infection can jeopardize the survival of teeth, and even spread to other parts of the body.
If a wisdom tooth is impacted, will you know it? Not necessarily. A tooth can be impacted without causing pain. But we can see the position of your wisdom teeth on a dental x-ray and help you make an informed decision as to whether they should stay or go. If removal is the best course of action, rest assured that this procedure is completely routine and that your comfort and safety is our highest priority. If there is no great risk to keeping them, as Neil Patrick Harris has done, we can simply continue to monitor their condition at your regular dental checkups. It will be particularly important to make sure you are reaching those teeth with your brush and floss, and that you keep to your schedule of regular professional cleanings at the dental office. All healthy teeth are indeed worth treasuring.
If you would like more information about wisdom teeth, please contact us or schedule an appointment for a consultation. You can learn more by reading the Dear Doctor magazine articles "Wisdom Teeth" and "Removing Wisdom Teeth."
By Aberdeen Dental Associates
June 06, 2017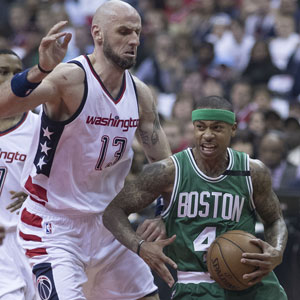 All eyes were on Boston Celtics point guard Isaiah Thomas in Game 1 of the second-round NBA Playoff series against the Washington Wizards — and not just because he scored a game-high of 33 points! Even more dramatic was the moment his jaw collided with an opponent's elbow, sending one of his front teeth flying out of his mouth and onto the floor.
Press reports said the Celtics' team physician attempted to reinsert the tooth, but it didn't remain in place when Thomas resumed playing the game. Over the next several days, he reportedly underwent a total of ten hours of oral surgery, and was fitted with a four-piece temporary bridge. A statement from the team noted that Thomas suffered "a complete fractured tooth and two other subluxed/shifted teeth… [He] will receive a permanent bridge at a future date." So what does all that mean?
When we say a tooth is fractured, it means the crown (visible part) of the tooth has broken off from its roots, either above or below the gum line. Depending on the severity of the fracture, it is sometimes possible to save the natural tooth by performing a root canal to prevent bacterial infection, and then placing a crown (cap) on the tooth to restore its appearance and function. In more severe cases, however, the tooth can't be saved and must be extracted.
Unfortunately, that isn't Thomas' only problem. He also has two subluxed teeth — that is, teeth that have shifted from their original position, but haven't been knocked out of their sockets. Subluxed teeth often result from a severe blow to the mouth, and may be treated by stabilization or splinting. Team officials haven't said exactly what was done during Thomas' dental treatment, but it could very well have involved extracting the roots of any teeth that couldn't be saved, and possibly placing dental implants in his jaw for future tooth restoration.
A dental implant is a small screw-shaped titanium post that is inserted directly into the bone of the upper or lower jaw in a minor surgical procedure. In time, it becomes fused with the bone itself, offering a sturdy anchorage for replacement teeth. One implant can support one replacement crown; two or more implants can support a number of replacement teeth joined together as a unit. This is called a dental bridge.
Bridges can also be supported by adjacent healthy teeth — but first, the outer surfaces of the crown must be prepared (reduced in size), so that the bridge can be attached over the remaining part of the crown. In many instances, implants are preferred because they do not compromise the structure of healthy teeth nearby.
Dental difficulties didn't end Isaiah Thomas' season — but an earlier hip injury that became aggravated finally did.  As unfortunate as this is, maybe now at least the NBA star will have a chance to let those injured teeth heal, and show up next season with a smile that's as good as new.
If you have questions about treating injured teeth, please contact us or schedule an appointment for a consultation.