My Blog
Posts for: June, 2015
By Aberdeen Dental Associates
June 20, 2015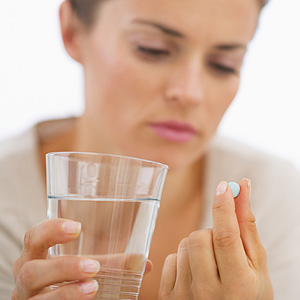 It's hard to imagine, but little more than a century ago today's "minor" bacterial and viral infections were often deadly. This changed with the advent of antibiotics, drugs which kill disease-causing microbes. Decades after the development of penicillin and similar antibiotics, we routinely rely on them for treating infection. They're quite prominent in dental care in treating advanced forms of periodontal (gum) disease or reducing bacteria that cause tooth decay.
But the age of antibiotics may be in danger: their overuse in medicine and the food industry has led to the rise of resistant microbial strains — "superbugs" — that no longer respond to first line antibiotics or, in some cases, to second or third line drugs. The U.S. Center for Disease Control (CDC) estimates more than two million people annually will contract one of these superbugs of which more than 20,000 will die. If current practices continue, the growth of resistant strains (as well as allergic reactions among users of antibiotics) will increase. The answer is a more modified use of antibiotics.
For healthcare providers, this means adopting new protocols in which we attempt to prescribe antibiotics that specifically target an identified microbe (which we've determined through more rigorous diagnostic testing), and in limited amounts. We must also rein in the practice of antibiotic use in the food industry, routinely administered to livestock to prevent disease or to enhance growth. Many countries, including the U.S., are now moving toward a more limited practice in which only animals that are demonstrably sick receive antibiotics. This will limit their release into the greater environment, which is a contributing factor to growing microbial resistance.
Patients also play a role in the better use of antibiotics. We must first change the perception that antibiotics are a "cure-all" — the answer to every illness. It's also important for patients who've been prescribed antibiotics to complete the course of treatment, even if after a day or two they feel better; stopping antibiotic treatment prematurely increases the chances targeted microbes develop a resistance to that particular drug.
Altering our perception and use of antibiotics will require a tremendous effort for all of society. But making these changes will help ensure antibiotics continue to serve humanity as an important health benefit well into the future.
If you would like more information on the role of antibiotics in dentistry, please contact us or schedule an appointment for a consultation.
By Aberdeen Dental Associates
June 05, 2015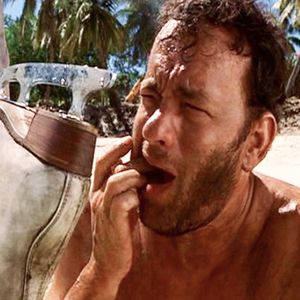 Did you see the move Cast Away starring Tom Hanks? If so, you probably remember the scene where Hanks, stranded on a remote island, knocks out his own abscessed tooth — with an ice skate, no less — to stop the pain. Recently, Dear Doctor TV interviewed Gary Archer, the dental technician who created that special effect and many others.
"They wanted to have an abscess above the tooth with all sorts of gunk and pus and stuff coming out of it," Archer explained. "I met with Tom and I took impressions [of his mouth] and we came up with this wonderful little piece. It just slipped over his own natural teeth." The actor could flick it out with his lower tooth when the time was right during the scene. It ended up looking so real that, as Archer said, "it was not for the easily squeamish!"
That's for sure. But neither is a real abscess, which is an infection that becomes sealed off beneath the gum line. An abscess may result from a trapped piece of food, uncontrolled periodontal (gum) disease, or even an infection deep inside a tooth that has spread to adjacent periodontal tissues. In any case, the condition can cause intense pain due to the pressure that builds up in the pus-filled sac. Prompt treatment is required to relieve the pain, keep the infection from spreading to other areas of the face (or even elsewhere in the body), and prevent tooth loss.
Treatment involves draining the abscess, which usually stops the pain immediately, and then controlling the infection and removing its cause. This may require antibiotics and any of several in-office dental procedures, including gum surgery, a root canal, or a tooth extraction. But if you do have a tooth that can't be saved, we promise we won't remove it with an ice skate!
The best way to prevent an abscess from forming in the first place is to practice conscientious oral hygiene. By brushing your teeth twice each day for two minutes, and flossing at least once a day, you will go a long way towards keeping harmful oral bacteria from thriving in your mouth.
If you have any questions about gum disease or abscesses, please contact us or schedule an appointment for a consultation. You can learn more by reading the Dear Doctor magazine articles "Periodontal (Gum) Abscesses" and "Confusing Tooth Pain."