My Blog
Posts for: January, 2019
By Aberdeen Dental Associates
January 16, 2019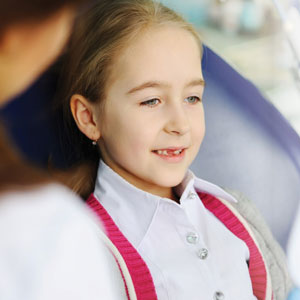 While orthodontists can effectively correct most poor bites (malocclusions), some can be quite complex requiring much time and expense. But there's good news—we often don't have to wait on a malocclusion to fully develop if we catch it in time. Thanks to interceptive orthodontics, we may be able to intervene much earlier and eliminate or reduce the degree of difficulty with treatment.
Interceptive orthodontics is a group of techniques and devices used in early childhood to help deter a possible malocclusion. Here are 3 ways this approach could make a difference in your child's bite development.
Guiding jaw growth. On a normal-sized upper jaw, the permanent teeth usually have ample room to erupt. Not so with a smaller jaw: incoming teeth become crowded and may erupt out of alignment or too close to each other. Orthodontists often use a device called a palatal expander to aid an under-sized jaw in its development. The device fits along the roof of the mouth between the teeth and applies gradual outward pressure on them. This encourages the jaw to widen as it grows, thus providing more room for erupting teeth to come in properly and decrease the chances of obstructive sleep apnea in the future.
Reshaping and repositioning jaw bones. An overbite can occur when the jaws aren't properly aligned, often due to poor muscle and bone development. This is where devices like the Herbst appliance are useful. Its hinge mechanism encourages the lower jaw to grow further forward. The jaws can thus develop in a more normal way, minimizing the development of a malocclusion.
Maintaining space. Primary ("baby") teeth are important for dental development because they help guide future permanent teeth to erupt properly; they also keep nearby teeth from drifting into the intended space. But when a primary tooth is lost prematurely due to disease or trauma, the space can become vulnerable to this kind of "drift." With a simple mechanism called a space maintainer we can hold open the space created by a prematurely lost primary tooth until the permanent tooth is ready to erupt.
These and other techniques can help stop bad bites from developing in young children, minimizing or even eliminating the need for future orthodontic treatment. That means a healthier mouth for your child and less impact on your wallet.
If you would like more information on interceptive orthodontics, please contact us or schedule an appointment for a consultation. You can also learn more about this topic by reading the Dear Doctor magazine article "Interceptive Orthodontics: Timely Intervention can make Treatment Easier."
By Aberdeen Dental Associates
January 06, 2019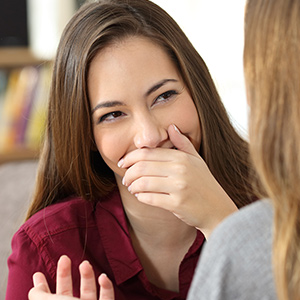 Besides attractively showcasing your teeth, your gums protect your teeth and underlying bone from bacteria and abrasive food particles. Sometimes, though, the gums can pull back or recede from the teeth, leaving them exposed and vulnerable to damage and disease.
Here are 4 things that could contribute to gum recession—and what you can do about them.
Periodontal (gum) disease. This family of aggressive gum infections is by far the most common cause for recession. Triggered mainly by bacterial plaque, gum disease can cause the gums to detach and then recede from the teeth. To prevent gum disease, you should practice daily brushing and flossing and see your dentist at least twice a year to thoroughly remove plaque. And see your dentist as soon as possible for diagnosis and treatment at the first sign of red, swollen or bleeding gums.
Tooth position. While a tooth normally erupts surrounded by bone, sometimes it erupts out of correct alignment and is therefore outside the bony housing and protective gum tissue. Orthodontic treatment to move teeth to better positions can correct this problem, as well as stimulate the gum tissues around the involved teeth to thicken and become more resistant to recession.
Thin gum tissues. Thin gum tissues, a quality you inherit from your parents, are more susceptible to wear and tear and so more likely to recede. If you have thin gum tissues you'll need to stay on high alert for any signs of disease or problems. And you should also be mindful of our next common cause, which is….
Overaggressive hygiene. While it seems counterintuitive, brushing doesn't require a lot of "elbow grease" to remove plaque. A gentle scrubbing motion over all your tooth surfaces is usually sufficient. On the other hand, applying too much force (or brushing too often) can damage your gums over time and cause them to recede. And as we alluded to before, this is especially problematic for people with thinner gum tissues. So brush gently but thoroughly to protect your gums.
If you would like more information on treating gum recession, please contact us or schedule an appointment for a consultation. You can also learn more about this topic by reading the Dear Doctor magazine article "Gum Recession."